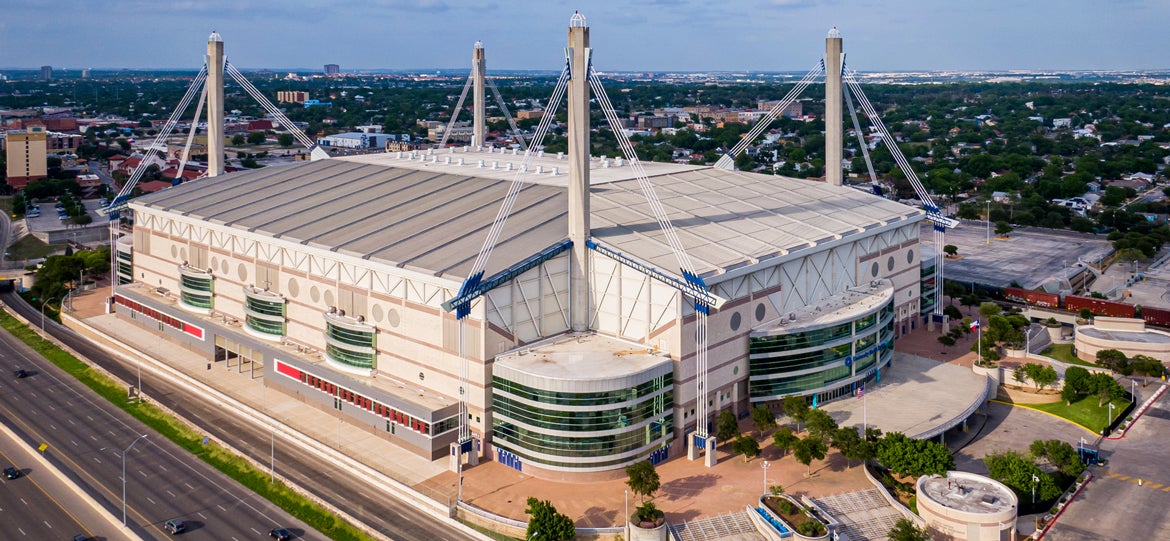 Alamodome Upgrades: Getting Ready for the 2025 NCAA Final Four
boehm / September 15, 2023
Alamodome Upgrades: Getting Ready for the 2025 NCAA Final Four – If you're a sports enthusiast or a fan of college basketball, you're in for a treat! San Antonio's Alamodome is getting a massive makeover for the 2025 NCAA Final Four. With millions in upgrades and renovations, this iconic venue is set to shine brighter than ever before.
A Grand Transformation
The Alamodome, with its 64,000 seats, first opened its doors in 1993. Over the years, it has hosted numerous events, from college football games to concerts. However, to maintain its status as a premier sports and entertainment venue, it was time for some major improvements.
San Antonio City Council approved $30 million in contracts to modernize the Alamodome for the 2025 NCAA Final Four. The first contract, valued at $19.89 million, was awarded to Skanska USA. The contract entails adding 18 club-level suites, upgrading facilities, installing a new sound system, and incorporating a dazzling LED monitor. These enhancements will not only improve the fan experience but also attract more high-profile events to the city.
Structural Repairs and More
The second contract, awarded to Turner Construction at $9.16 million, focuses on essential structural repairs. This includes addressing issues with cables and masonry walls. The aim is to create an interior space that is free from columns and other obstructions, ensuring an unobstructed view for all spectators.
One notable feature is the Alamodome's roof structural system, which incorporates stay cable bridge technology. This innovative design was inspected in 2019, and no structural deficiencies were found. Any remaining conditions are being diligently remedied to ensure the safety and comfort of all attendees.
Countdown to 2025
Construction is set to begin in the fall, with completion scheduled for Spring of 2025, just in time for the highly anticipated NCAA Final Four. This event, which takes place on April 5 and 7, will showcase the Alamodome in all its upgraded glory. College basketball fans can look forward to an unforgettable experience with improved amenities and a more modern look and feel.
The Alamodome has a rich history of hosting NCAA events, having previously hosted the men's Final Four in 1998, 2004, 2008, and 2018, as well as the women's Final Four in 2002, 2010, and 2021. The excitement doesn't end in 2025! The NCAA has announced that the Alamodome will also host women's semifinal and championship games in 2029.
A Home for UTSA and More
The Alamodome isn't just a venue for NCAA events; it's also the home turf for the University of Texas at San Antonio (UTSA) football team. Additionally, the stadium hosts the Valero Alamo Bowl each December, adding to its extensive list of sporting events.
In conclusion, the Alamodome's upgrades and renovations are setting the stage for a bright future as a top-tier sports and entertainment venue. With a history of hosting NCAA events and a commitment to modernization, it's clear that the Alamodome will continue to play a vital role in San Antonio's sports scene for years to come. So mark your calendars for 2025 and get ready to witness the Alamodome in all its glory during the NCAA Final Four!
---
Alamodome Upgrades: Getting Ready for the 2025 NCAA Final Four

«
Previous
Next
»