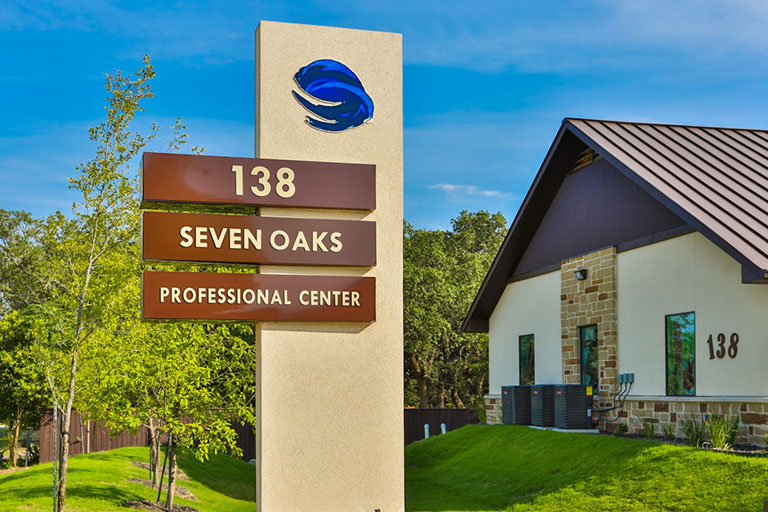 Seven Oaks Business Park Busy Leasing to New Boerne Businesses
boehm / October 5, 2018
The national firm of Edward Jones Investments caps off a very busy few months of leasing at Seven Oaks Business Park, located at 138 Old San Antonio Rd., Boerne, TX 78006.  Edward Jones Investments will soon open a new 1083 square foot office at Seven Oaks.
Glen Boehm of Keller Williams Boerne stated, "Although Seven Oaks has traditionally been a medical office community, the 1083 square foot spaces that are 'move-in ready' have generated a firestorm of interest.  Edward Jones is just one of a handful of companies who have recently signed new leases at Seven Oaks.  Others include Texas Independent Insurance Brokers, LLC, Michelle D Blake, CPA, and Tres Bella Salon."
Tres Bella Salon has operated in Boerne Texas for nine years.  The salon is currently operating very near Main St.  Tres Bella Salon's Facebook page recently announced, "NEW LOCATION COMING IN 2019! Trés Bella Salon is delighted to announce…With 2019 being our 10-year Anniversary…Our new location will be – 138 Old San Antonio Rd. Suite #506, Boerne, TX 78006."
Glen Boehm additional insight, "Interest in Seven Oaks remains very strong.  We have several potential tenants looking at more of the 1083 square feet move-in ready product.  We are close to beginning build-out on new spaces in the 500 building.  Additionally, we have potential tenants looking at 3000, 4000 and more square feet of space.  We are very close to signing new prospects who will soon have the address of 138 Old San Antonio Rd., Boerne, Texas."
Glen Boehm of The Boehm Team of Keller Williams Boerne is the leasing agent for Seven Oaks.
---
Seven Oaks Business Park Busy Leasing to New Boerne Businesses
«
Previous
Next
»